---
---
WHO WE ARE
The OCSC Community Foundation is the charitable arm of Orange County Soccer Club. We are a 501(c)(3) organization founded in 2020 to serve the greater OC community. Our mission: To use soccer as a vehicle to promote health and wellness, develop youth leadership, advance social change, and create positive community impact.
---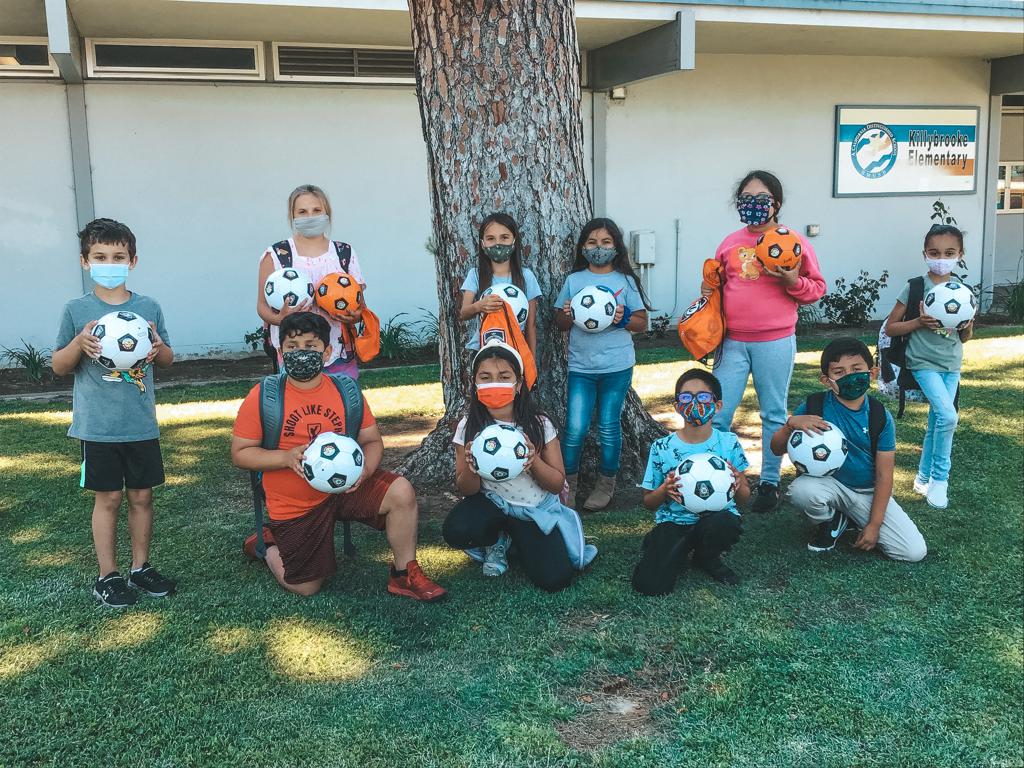 WHAT WE'VE DONE
In the short time the OCSC Community Foundation has been in existence, the Foundation has striven to address the many long-standing challenges faced by OC communities, in addition to the new challenges brought on by COVID-19. 
 In July 2020, with the help of a grant from The Embassy of the State of Qatar in the United States, we made a $15,000 donation to Second Harvest Food Bank of OC to help alleviate food insecurity in local communities.   
The OCSC Foundation recently launched free live virtual soccer clinics as well as mental health seminars for kids stuck at home through our partnership with Latino Health Access. 
In August 2020, we donated 1,500 face masks to Latino Health Access, which were distributed at their COVID-19 testing sites. 
In September 2020, we auctioned OCSC jerseys to help raise money for CHOC Children's in honor of Childhood Cancer Awareness Month.
Between our staff and players, our organization has already donated over 165 hours of volunteer time. 
There is much more to come, but we are off to a flying start!
---
WHAT'S NEXT
We will continue virtual soccer clinics led by our professional players for kids at home due to COVID-19. These clinics help teach kids different ways to exercise and create healthy habits. Live clinics will begin again pending health guidelines.
Soccer Curriculum for Schools
We are creating a multi-level virtual soccer curriculum for K-12 which includes pre-recorded soccer lessons taught by our professional players, personalized feedback to each student, and the ability for students to be entered into raffles for great prizes upon completion of the curriculum.

MENTAL HEALTH CLINICS
To address the rise in anxiety and depression caused by COVID-19, we will continue to provide virtual mental health clinics with our team's psychologist to kids in need.

SOCCER EQUIPMENT DISTRIBUTIONS
To help underserved communities, we will provide soccer and fitness equipment to kids and promote exercise and healthy habits.

ACADEMIC PROGRAMS
We will work with schools to create academic achievement programs with OCSC reward incentives.