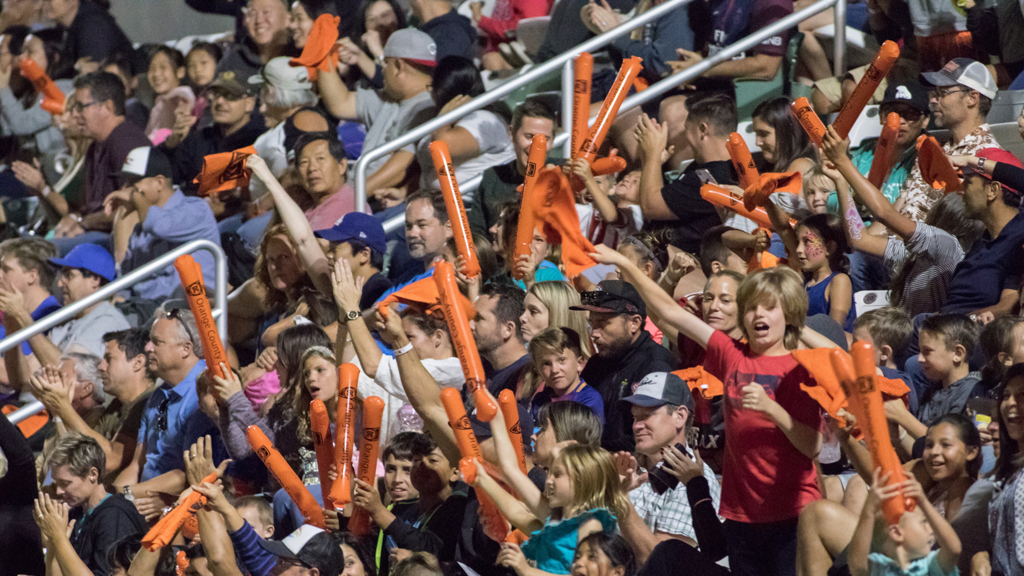 The USL and Orange County Soccer Club are committed to creating a safe, comfortable and enjoyable match day experience within Championship Soccer Stadium and the surrounding property at the Orange County Great Park. We want guests of all ages to enjoy the excitement and enthusiasm of professional soccer. Therefore, all guests are encouraged to respect the rights of others by displaying proper etiquette. The Fan Code of Conduct includes, but is not limited to, abstaining from the following:
Behavior that is unruly, disruptive, or illegal in nature.
Intoxication or other signs of alcohol or substance impairment that results in irresponsible behavior.
Fighting, foul or abusive language and/or obscene gestures.
Verbal or physical harassment of opposing team guests.
Obscene or indecent clothing.
Displays of affection not appropriate in a public setting.
Interference with the progress of the match (including throwing objects onto the field).
Failing to follow instructions of stadium personnel.
Being seated in a location other than ones ticketed seat.
Unauthorized entrance on the playing surface or restricted areas.
The Fan Code of Conduct applies to all ticket holders and patrons of the stadium property. Ticket holders and patrons are responsible for their conduct as well as the conduct of their guests. Stadium staff will promptly intervene when necessary to ensure the Code of Conduct is enforced. Ticket holders and/or patrons who choose not to adhere to these provisions will be subject to ejection without refund, revocation of season tickets, and possible arrest and prosecution for violations of city ordinances. Guests are encouraged to report any inappropriate behavior to the nearest security guard or Orange County Soccer Club employee. The USL and Orange County Soccer Club thank you for adhering to the provisions of the Fan Code of Conduct.