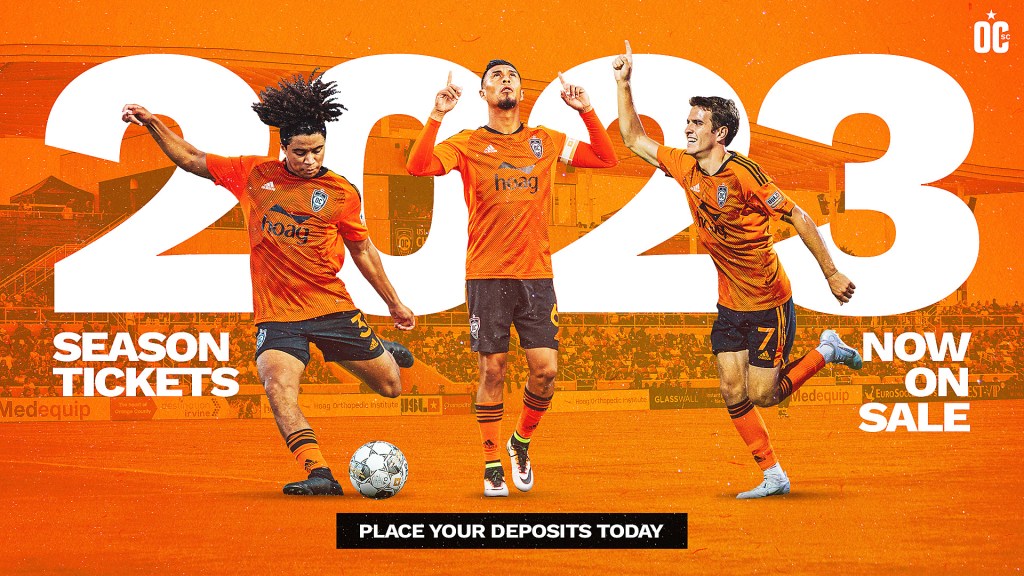 Season Ticket Member Benefits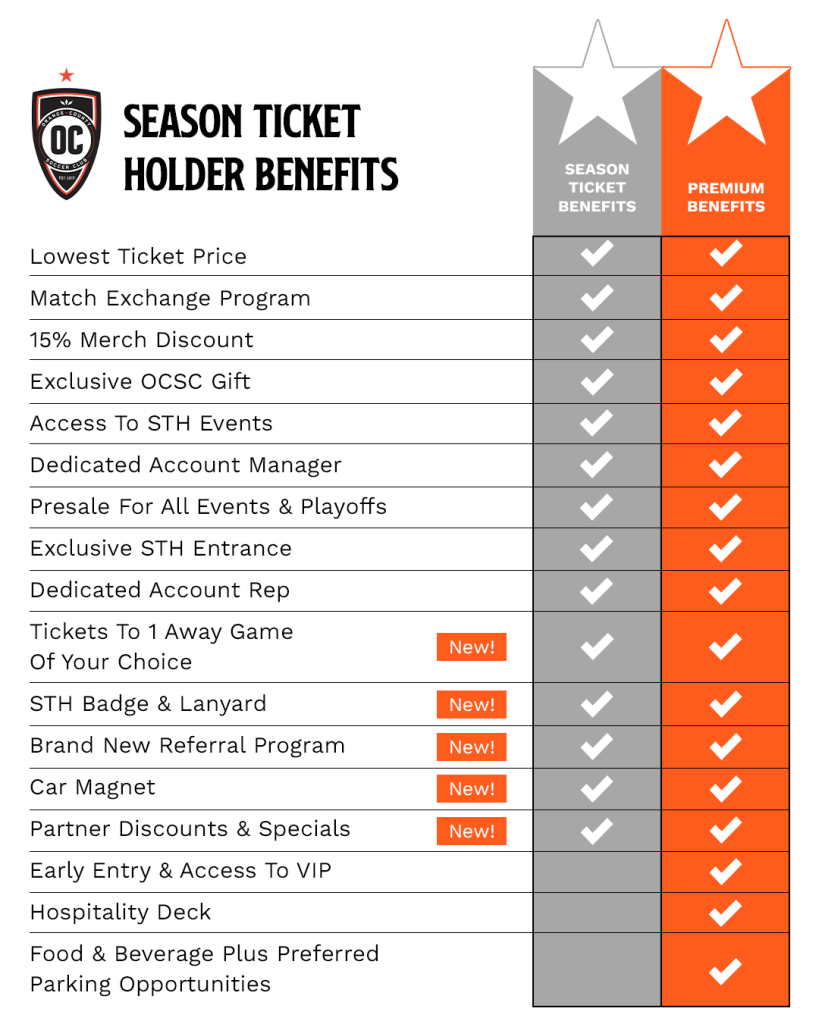 Seating & Pricing
| Section | 1 Year | 2 Year |
| --- | --- | --- |
| 3 | $306 | $255 |
| 4 & 5* | $646 | $595 |
| 6** | $510 | $459 |
| 7 | $425 | $340 |
| 10 | $255 | $187 |
| 11 | $255 | $204 |
| President* | $935 | $850 |
| General Admission*** | $170 | $153 |
Table reflects per year price. Commitment for 2 years, only charged for current year.
*Sections 4, 5, and President Seats are premium packages that include food and soft drinks, preferred parking, and access to the VIP hospitality deck each match.
**Section 6 is also a premium package that includes food and soft drinks and access to the VIP hospitality deck each match. Does not include preferred parking.
***This is General Admission OCSC Standing Supporters Section
All two year commitments are covered by the Flexible Guarantee.
Learn More
Learn more about ticket options for games in 2023 and beyond. Complete the form below to be contacted.
FAQs
What is the Flexible Guarantee?

When locking in two-year commitment season tickets, Orange County SC will roll over pricing & applicable benefits. It is a secure way to get the lowest rate regardless of variables.
When will the 2023 schedule be released?

The USL Championship schedule is typically released in January.
Where can I access and manage my tickets?

Tickets can be accessed and managed through OCSC Account Manager. Paid tickets can usually be managed around the time of schedule release, but exact timing may vary.