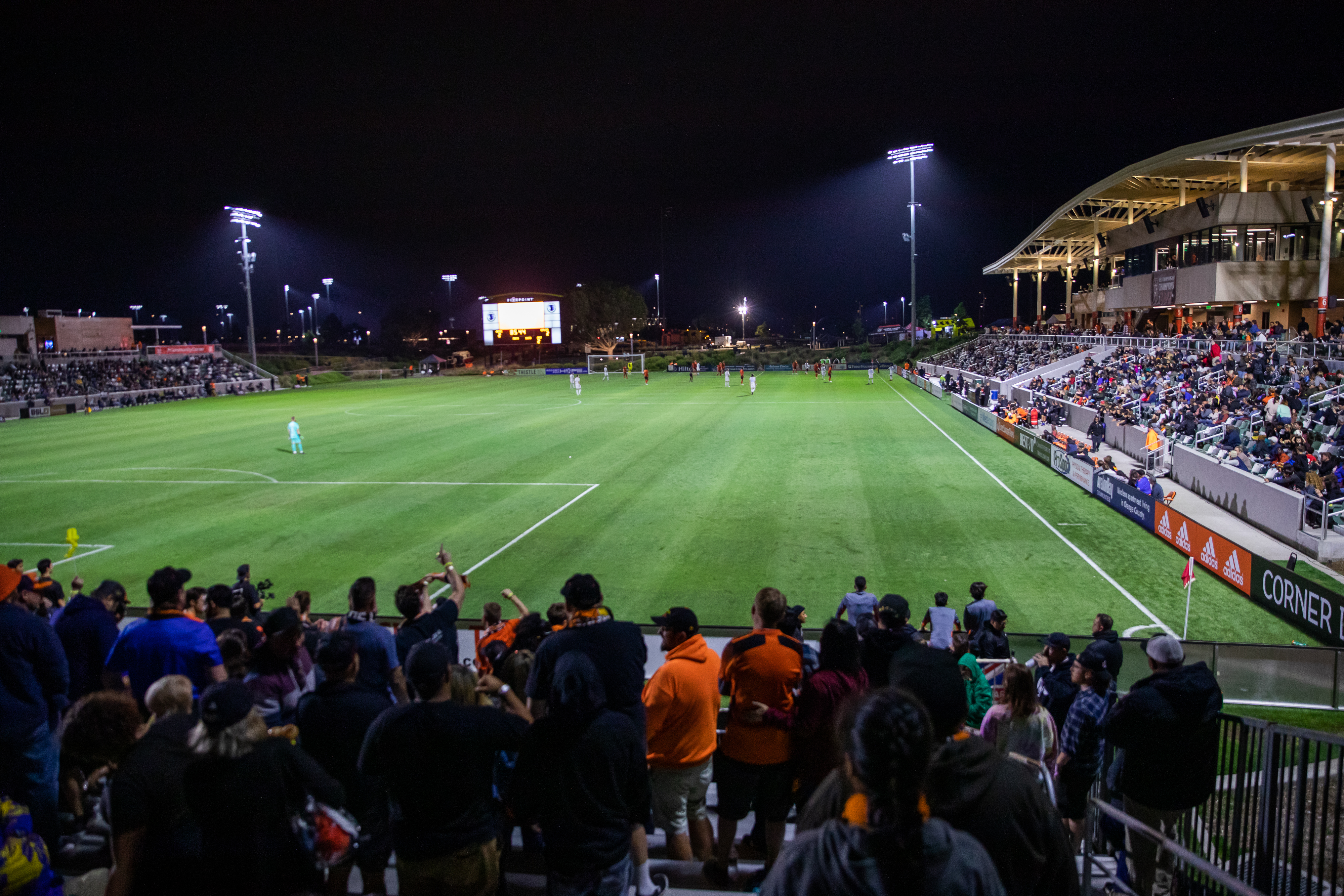 Today we were informed by the City of Irvine that they intend to remove the discussion of the future of Championship Soccer Stadium from their agenda for tomorrow's council meeting.
This is a small step forward, but it does not change anything. The threat of LA Galaxy evicting us from our Irvine home remains and it does not change the fact that OCSC still have complete uncertainty over our future in this Stadium.
We still need all of you to appear at the City Council meeting tomorrow at 4pm to make sure the City Council and their staff fully understand the importance of OCSC continuing to play at this stadium to Irvine residents and to the broader OC community. They can hear you singing, and we now need to sing louder than ever to ensure city leaders take the steps necessary for Irvine to be OCSC's home for years to come.
There is still a proposal out there that we, and all men's and women's professional soccer teams in OC, would be barred from the stadium and there is still no resolution as to whether OCSC can remain in the stadium we have called home for five years.
We would like to thank our fans, and fans of all those other teams across the country – including so many Galaxy fans – for the passion and kindness they have shown us in the past 72 hours in our fight to keep us from being evicted from our home.
Nothing brings soccer fans together like the thought of an injustice, particularly when executed by a bigger club against a smaller club, and we appreciate your support in this ongoing effort.
Thank you.
Our Home. Our County. Irvine.