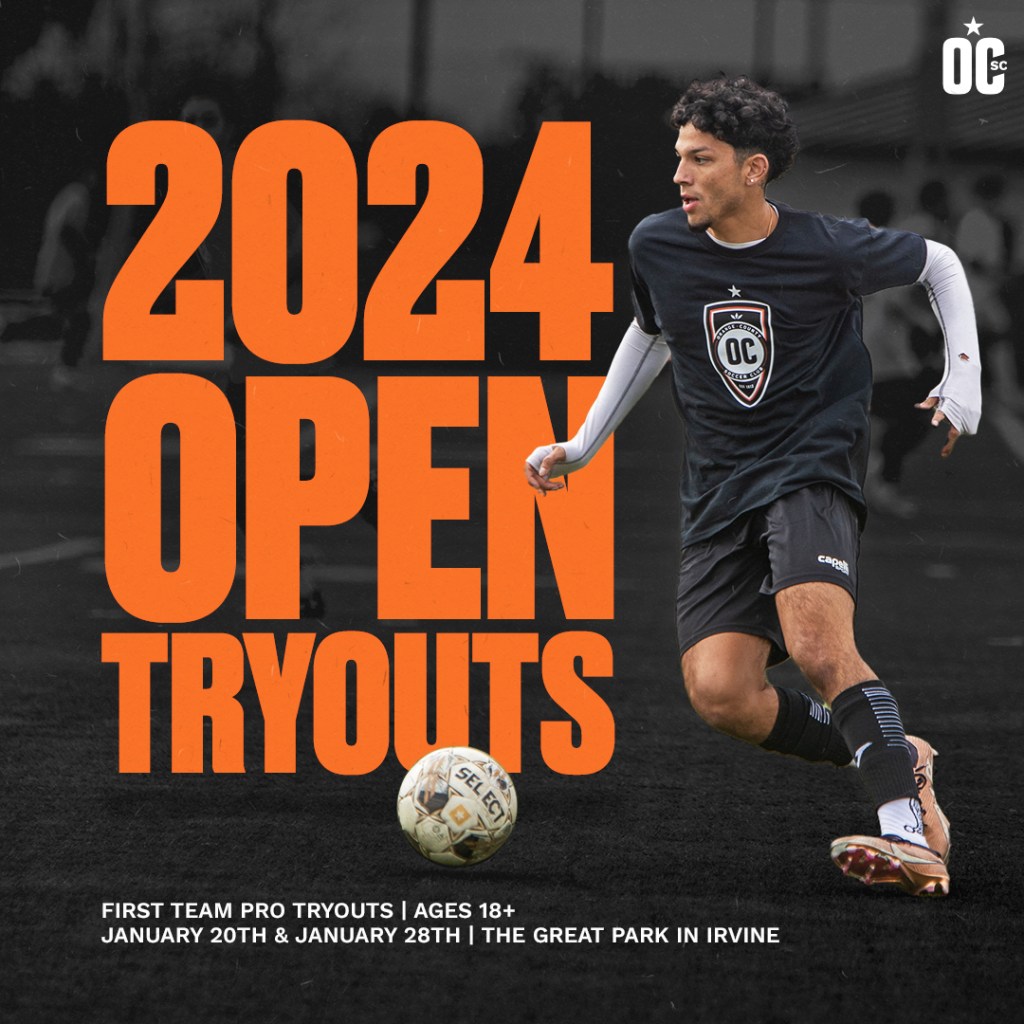 OPEN TRYOUTS
Two 2024 Open Tryout dates have been announced!
Dates: Saturday, January 20th and Sunday, January 28th
Location: Great Park in Irvine
Every year before training camp opens, OCSC hosts an open tryout looking to discover local talent and jump-start a player's professional soccer career. For 13 consecutive seasons, at least one player has received an invitation to spring training, and in some cases, players have gone on to earn full-time contracts.
Will you be a part of this year's selection?
Full Details:
Participants must be male and over 18 years old at date of the tryout.
The tryout will consist of each participant playing in 11v11 soccer matches, conditioning, and skill drills.
Players must come prepared for the tryouts with their own boots, socks, shorts, gloves, shin pads or any other equipment related to their position.
OCSC II will provide numbered t-shirts to wear during your games.
The registration fee for one (1) open tryout event
Refunds will only be issued in the event the tryout is canceled.
window.googletag = window.googletag || {cmd: []}; googletag.cmd.push(function() { googletag.defineSlot('/282480843/Championship-Team-Ad-Network', [320, 50], 'div-gpt-ad-1616162599308-0').addService(googletag.pubads()); googletag.pubads().enableSingleRequest(); googletag.enableServices(); });
googletag.cmd.push(function() { googletag.display('div-gpt-ad-1616162599308-0'); });