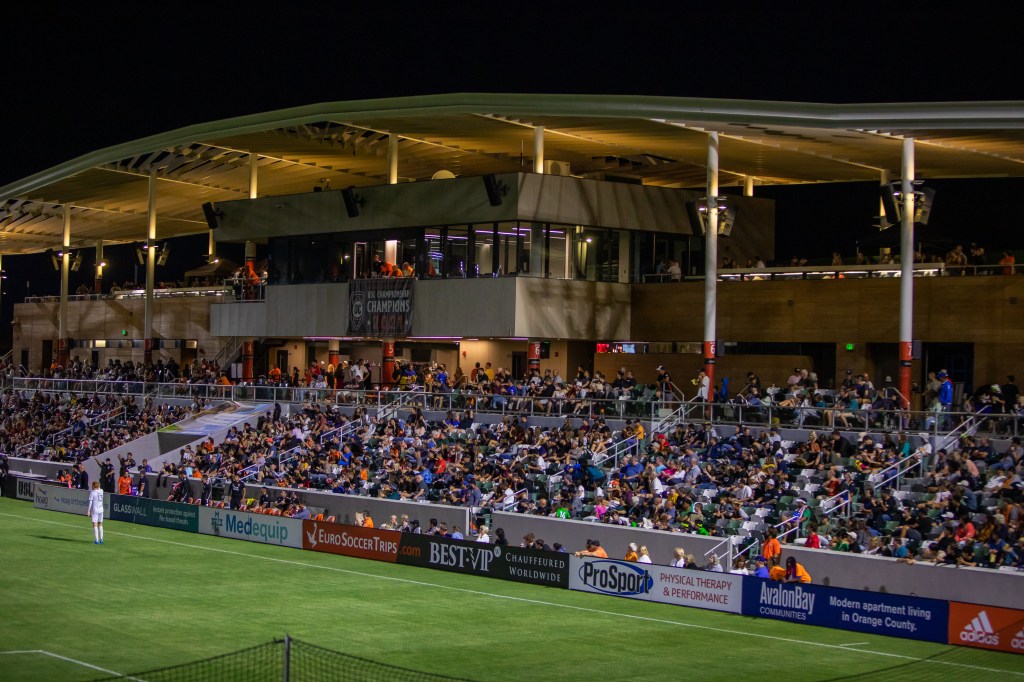 On Saturday, Orange County Soccer Club will host LA Galaxy II in a sold-out Championship Soccer Stadium in what is expected to be the largest crowd in club history.
As is now well known, LA Galaxy have been working closely with officials in the City of Irvine since at least April around a plan that would see us evicted from our home stadium of 5 years and the city that has been our home for the last decade.
At a time during which OCSC representatives believed we were having good faith discussions with the City of Irvine about extending our MOU, winning the City Stadium Management RFP and continuing to play at the Stadium, we now know that detailed negotiations to give LA Galaxy exclusive use of the facility were ongoing with City Staff. Those discussions even included working with the MLS club's staff on wording for the City Council agenda, which was to be heard on August 9th before the item was abruptly pulled from the agenda.
At that Council meeting, more than 400 OCSC fans, sponsors and community partners attended and expressed their support to the City Council for OCSC to stay in Irvine, and many hundreds more sent letters, emails, texts and social media messages; but nearly a month later it has apparently had no impact. To date, despite multiple requests to meet and/or for the City to provide clarity and certainty about its intent to allow OCSC to continue to play its games in Irvine, OCSC has only received a single formal communication from the City.
On Friday, September 2, City Manager Oliver Chi – in his first direct communication with us in months – shared via e-mail that he "can't guarantee the stadium will be available for OC Soccer Club's use for the 2023 season."
We have tried and failed to get clarification from the City Council as to whether the above message is the official policy of the City of Irvine, so we now have to assume that unless we hear from the City Council soon, the City of Irvine has made the determination that our days at the stadium are numbered.
The time has now come for the Irvine City Council to make a final decision as to whether OCSC will be provided with the clarity and certainty it needs to operate at Championship Soccer Stadium next season and beyond, or not. We need to know now in order to plan for the 2023 USL Season.  
The next City Council meeting, scheduled for September 13 at 4 pm, may now be our last, best chance to send a meaningful message about why your local team should continue to call the Championship Soccer Stadium, and by extension, Irvine, its home.
Until a final decision has been made publicly by the Irvine City Council, we encourage all of you – OCSC fans, Irvine residents and fans of professional soccer across the US – to reach out to Irvine's elected representatives. We encourage you to attend the September 13 City Council meeting. We encourage you to continue to raise your voices and be heard. City leaders need to hear loud and clear that this team is essential to the future of Irvine and to the fabric of the Irvine community.