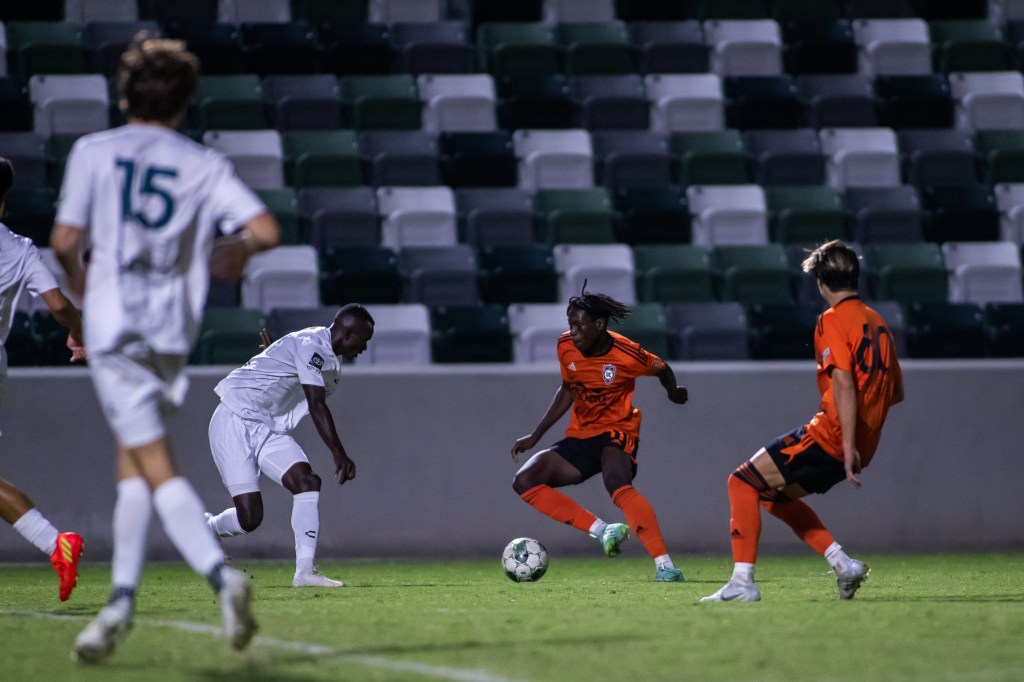 Orange County SC II won the Showcase Division with a 3-0-1 performance at the 2022 USL Academy League Finals in Tampa Bay, FL last week. Forwards Bryce Jamison and Nico Ruiz were named to the Finals All-Tournament Team for the Showcase Division after their stellar individual performances.
The academy team qualified for USL Academy League Finals after a third place finish in the USL Academy Southwest Division in their first full-time USL Academy season. They finished 5-5-2 across 12 matches in 2022, with an impressive goal differential of +12 (25 GF, 13 GA).
OCSC II took 10 of a possible 12 points against other reserve squads in Tampa Bay. Three of those points came in a 2-1 win over Eastern Conference power Louisville City FC II, in a game that featured three yellow cards and two LouCity red cards. Ruiz scored both goals for OCSC II against LouCity.
In the Tier 1 First Seeds match against Wake FC of North Carolina, Ruiz opened the scoring in the 40th minute and OCSC II carried a 1-0 lead into halftime. After conceding the equalizer in the 46th minute, forward Jonathan Gomez scored the match winner just one minute later, securing the top spot in the Showcase Division.
Ruiz finished the tournament with four goals. Jamison scored a goal and provided key minutes throughout the tournament. Their performances earned them a spot on the Showcase Division All-Tournament Team.
OCSC II now finishes the 2022 season with an 8-5-3 record, including the USL Academy Finals. There is plenty to look forward to for the academy team moving into the 2023 season. The squad had three players make their first team appearances (Jonathan Gomez, Ashton Miles, Nico Ruiz) and also had two other players be named to the first team roster for a match (Solomon Hwang, Juan Santana).
OCSC II will conduct open tryouts for boys born between 2006-2008 in January 2023 and open tryouts for the senior squad will follow in February 2023. More information regarding the 2023 Academy team roster, players on the OCSC Academy players being transferred to Europe and making appearances for the U-17, U-19 and U-20 USMNT teams will be released in the future.