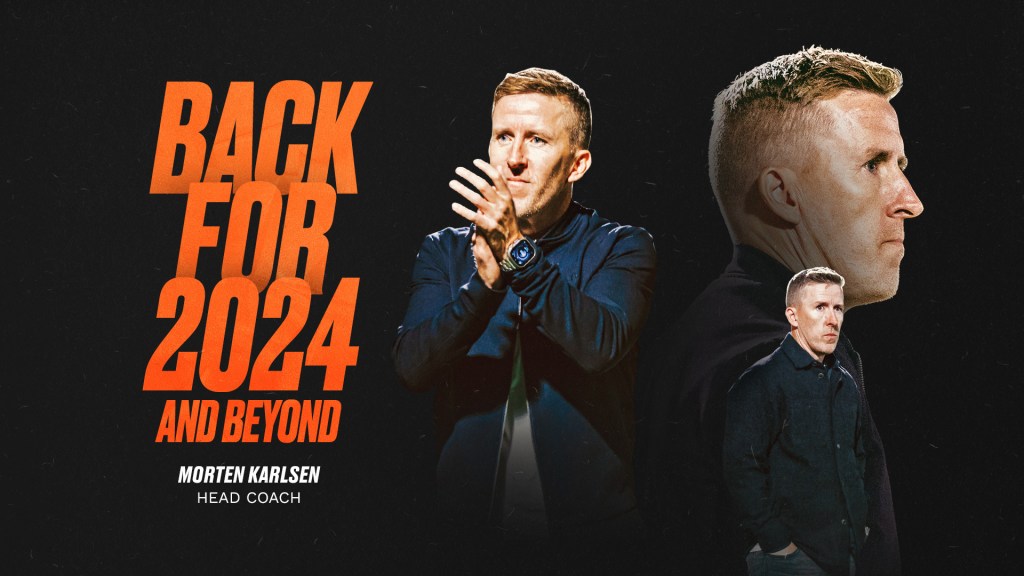 Orange County Soccer Club has agreed to a multi-year coaching deal with Head Coach Morten Karlsen. After a successful stint as Interim, Karlsen becomes the ninth head coach in OCSC history.
Karlsen, who joined the club in February as an assistant, took over as Interim Head Coach on May 1, 2023. He led the club to a 16-7-3 record as head coach. The Black and Orange finished the season with a 17-11-6 record and a 2nd place finish in the Western Conference in 2023. 
"I am happy, proud and excited to sign a new contract as Head Coach of Orange County SC," Karlsen said. "I am looking forward to continue working with a fantastic group of players, as well as a great organization."
Karlsen was named USL Championship Coach of the Month for July and August, becoming the first coach in league history to win the award in back-to-back months.
Prior to joining Orange County SC, Karlsen spent time as a member for his home country Denmark's technical staff at the 2022 FIFA World Cup. In 2017, Karlsen attained his UEFA Pro Coaching License, the highest UEFA recognized coaching license a coach can have.
Karlsen also has prior coaching experience as the assistant coach of AGF in Denmark. He has also served as a head and assistant coach in the Danish Superliga at the professional and U-19 levels.
Prior to his coaching career, Karlsen made over 300 appearances as a player in the Netherlands and Denmark's top divisions. Karlsen is trilingual, speaking English, Danish and Dutch.
Per club policy, terms of the deal and contracts will not be released to the public.