OCSC II: Orange County SC's Full-Time Pro Reserve Team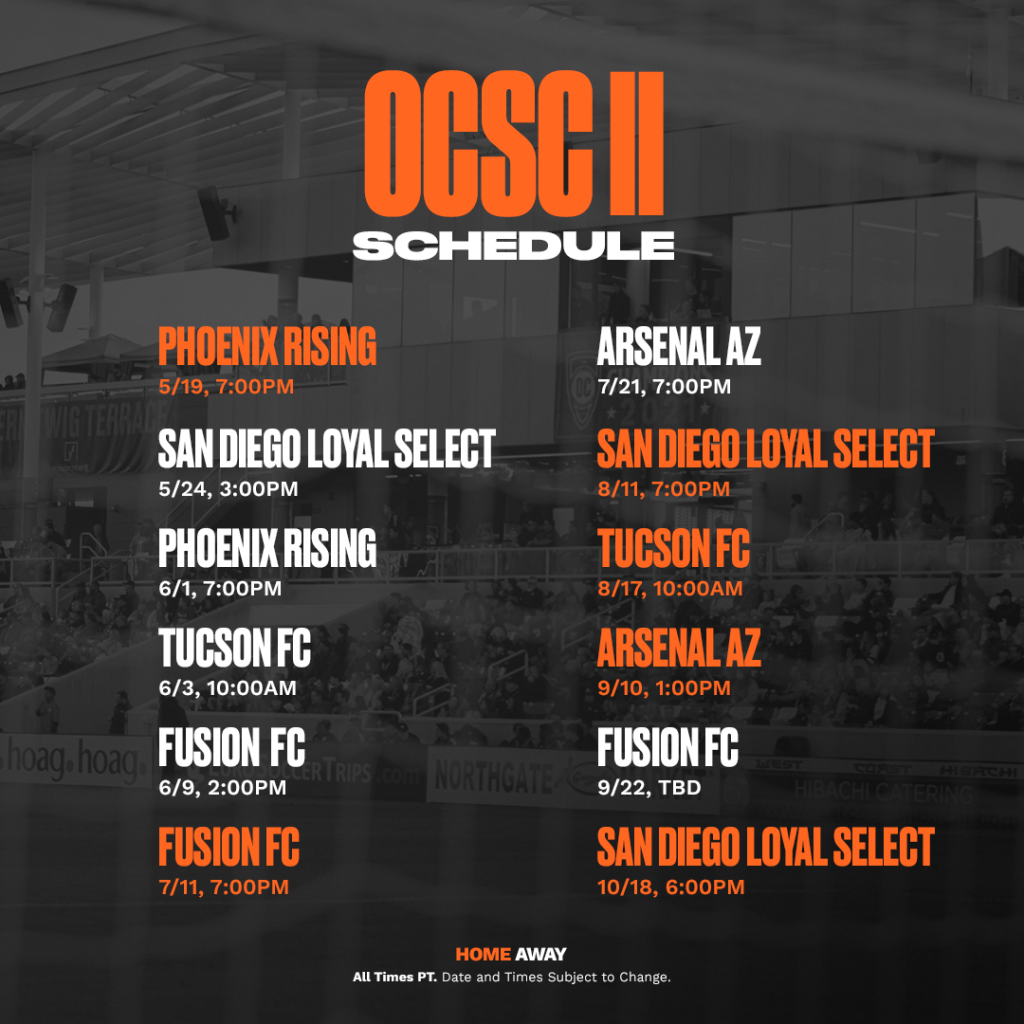 OCSC II
OCSC II is the official reserve team of USL Championship team Orange County SC. Our mission is to provide young soccer players with a world class pathway to professional model.
Be the next player to go to Europe. Interested?
About
The structure of the USL Academy League will provide USL clubs a progressive model to develop local players for their Senior Teams, at a lessened cost of traditional pre-professional academies. Doing so will also enable far more clubs and communities to participate, allowing for a regional format which limits travel demand to teams and families.
Clubs participating in the USL Academy League will field one elite youth team, made up of the top U15-U19 prospects in their organization. With a set of league-mandated standards in place, the league will ensure players' exposure to a high level of competition and development result from direct ties to the organization's USL Senior Team.
More than 50 clubs across 25 states comprise the wide geographic footprint of the inaugural USL Academy League and a number of other clubs and communities have expressed interest in joining the league for the 2022 season and beyond. As the league adds teams, its ability to further reduce travel demand for all participating clubs increases as divisions become further regionalized.